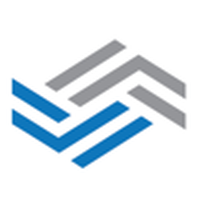 When: Thursday, October 27, 2022 | 6:00 p.m.
Where: Zoom (link will be sent out after registration / payment)
Registration: $35 for voting, student & affiliate members | $45 for corporate members

Expand your contacts and delight your taste buds..... join us at this unique online event to network with you colleagues as we learn to make a beautiful cheese / charcuterie board for entertaining or gifting (or just to snack on)!
We will send you a presentation-ready Seneca mango-wood board, along with the non-perishable ingredients for your cheese / charcuterie creation (crackers, dried fruits, nuts and a jar of preserves). We'll also send you a list of suggested items to add to your board - all cheeses and meats readily available in your local supermarket - and an instruction sheet of how to prepare your board.
Then Posh Pantry - featuring cheese connoisseur Kit Stroh as our host - will talk us through how to make the perfect cheese / charcuterie board.... creativity is encouraged... and beverage pairing suggestions will be offered.
Plus... door prize draws!!
Full Details & Registration:
https://www.bcparalegalassociation.com/events/virtual-networking-cheese-charcuterie-board-making-class
Generously sponsored by ZSA Legal Recruitment
---