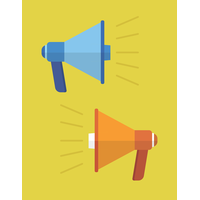 In light of the current COVID-19 pandemic and the provincial and local state of emergency that has been declared, the BC Paralegal Association has decided to postpone all members' events scheduled for April and May 2020. The health, safety and security of our members is of the utmost importance to the BC Paralegal Association and this decision has been made after careful consideration in an effort to do our part in the fight against the spread of the COVID-19 virus. Please note the postponement of the following dates:
Okanagan Members' Event in Kelowna on April 24, 2020;

Professional Development Course in Vancouver on April 28, 2020;

Vancouver Spring Networking Event on May 28, 2020.
Our intention is that these events will be rescheduled once the situation in BC has stabilized and it is safe to hold group gatherings.
In the event you have already registered and paid to attend the Okanagan Members' Event in Kelowna on April 24, 2020, you will receive a full refund shortly. We would ask for your patience while the Association handles processing these transactions.
We hope that all members are staying safe during this unprecedented time.
---