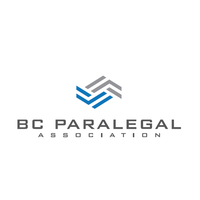 Between March and June 2022, the Ministry of Attorney General held several panel meetings with representatives from the Law Society, the Notaries Society, and the BC Paralegal Association (the "BCPA") seeking information about elements of a new regulatory framework in BC for legal professionals which would include lawyers, notaries, and paralegals. The information provided in these panel meetings assisted the Ministry in preparing an intentions paper released September 14, 2022, which invites written responses from the public, professional associations, and other stakeholders. Those responses will be weighed heavily as information to guide the new process. In addition, the Ministry has also released a survey and will consider all responses before finalizing a legislative proposal for government's further consideration.
The BCPA encourages you each to read the Legal Professions Regulatory Modernization Intentions Paper and to take a few minutes to complete the survey. Feedback will be accepted until 4:30 PM on November 18, 2022.
Access to the intentions paper and the survey at: https://engage.gov.bc.ca/govtogetherbc/consultation/legal-professions-reform/. You can also email a written submission to PLD@gov.bc.ca.
---