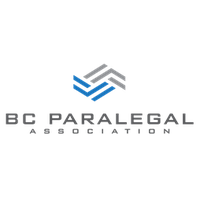 The Board of Directors of the BC PARALEGAL ASSOCIATION (the "Association") hereby gives notice that the 2023 Annual General Meeting of the Voting Members of the Association will be held on Tuesday, May 9, 2023 at the hour of 5:30 in the afternoon. A copy of the Notice of the Annual General Meeting is attached.
The Annual General Meeting will take place via Zoom. The details of which will be provided to those members who RSVP to confirm attendance.
During the meeting all votes taken at the meeting will be done by a show of hands. If you would like to have your vote to be counted, please have your full name on screen when you log in to zoom.
A Proxy Form is included with this Notice of Annual General Meeting. A Voting Member entitled to vote at the Annual General Meeting but who cannot attend via Zoom may appoint a Proxy to attend the meeting and vote on their behalf. A Proxy must be a member of the Association.
To be valid, a completed and signed Proxy Form must be returned to the Association at info@bcparalegalassociation.com no later than 5:00 pm on Friday, May 5, 2023.
Please RSVP to confirm your attendance by email at info@bcparalegalassociation.com prior to the Annual General Meeting.
DATED at Vancouver, British Columbia this 14th day of April, 2023.
BY ORDER OF THE BOARD
---