This BCPA Professional Development Course is generously sponsored by GTD Scientific. For more information about GTD Scientific, please click here for a link to their website.

Our first course in 2020 at our new venue with increased live capacity!
(Please note that this course is also available by live Webinar online)
Registration is mandatory. See below for registration instructions and details as to the location of our new venue. Seats are limited.
Please join us and take advantage of our FREE two-hour Professional Development Course Scheduled on Tuesday, February 18, 2020.
On behalf of the BC Paralegal Association, the Professional Development Program's goal is to provide high-level education that covers a variety of legal-driven topics. As we see more and more law firms in our Province diversify their practices, it is very important that we remain current with the law and also expand our area of expertise to include other areas of law we may not have worked in.
The BCPA's Professional Development Committee are excited to offer our first Professional Development Course of 2020 on the topic of "eDiscovery - What's all the hub-bub?".
The traditional approach of reviewing paper documents and boxes and boxes of paper documents during the course of document discovery has quickly become "old school". Now you will encounter that a considerable amount of evidence (if not most of it) in your cases is not paper. The amount of discoverable information has grown at a rate that makes a strict paper review restrictive in order to meet disclosure obligations. In particular, Electronic discovery (also known as eDiscovery) is the electronic aspect of identifying, collecting and producing Electronically Stored Information ("ESI") in response to a request for document production in a law suit or investigation. ESI includes all types of electronically created evidence, but is not limited to, emails and file attachments, documents, presentations, data stored on databases, voicemail, audio and video files, social media, web sites and any other data that is created or stored on a computer, computer network or other electronic storage media.
COURSE AGENDA:
Electronic evidence in legal proceedings

How discovery has changed over time

Evolution in software options

Electronic Discovery Reference Model

Framework that sets out eDiscovery standards

Various stages in the model

Innovation

Clients, big data and competition drive need for firms to keep moving forward

How to help law firms embrace innovation

eDiscovery considered primary area where law firms will utilize artificial intelligence

Basic software analytics terms and concepts

Association of Certified eDiscovery Specialists

Valuable certification and training programs

Chapter coming to Vancouver

What does it take to work in eDiscovery?

We are honored to have our guest speaker for this Course.
Fern Boese, CEDS
Case Manager, Discovery Services
Borden Ladner Gervais LLP
Fern Boese, CEDS is a Case Manager, Discovery Services with Borden Ladner Gervais LLP in Vancouver. As a Certified E-Discovery Specialist, she assists the firm's clients, lawyers and paralegals with their e-discovery needs.
Fern liaises with lawyers, clients and vendors throughout all stages of the electronic discovery reference model to ensure best practices are followed in a cost-effective manner.
With over 30 years of legal experience in a variety of roles, Fern has helped establish firm standards for handling large e-discovery projects and assisted in litigation support software rollouts, training and troubleshooting at various firms.
She is a member of the Association of Certified E-Discovery Specialists, BC Paralegal Association and International Legal Technology Association.
Date: Tuesday, February 18, 2020
Time: 12:00 p.m. - 2:00 p.m.
Location: People's Law School, #150 - 900 Howe St, Vancouver, BC V6Z 2M4
**LIMITED SEATS**
For those out of town, this course is available by live Webinar online - please see instructions below. This is a free event for BCPA members only and registration is mandatory.
Lunch WILL BE provided so please RSVP as soon as possible to save your spot!
MANDATORY REGISTRATION:
Please email info@bcparalegalassociation.com to register for this course.
The Subject Line in your email should state: Registration PDC Feb. 18, 2020 [In person or Webinar] Please identify your preference.
Provide your name, contact details and your membership number. Please ensure you identify in the subject line whether you are attending In person or by Webinar only. 3 days prior to the PDC, we will provide all webinar attendees with the registration number to access viewership. We only have 50 spots for live attendance. The first 50 people will be selected for live-only attendance and confirmation will be provided by responding email. All others will be automatically placed on the webinar list for online viewership. Any questions: please contact the BCPA by email: info@bcparalegalassociation.com
**Your membership number can be located on your BCPA profile page.
Thank you from your Professional Development Program Committee.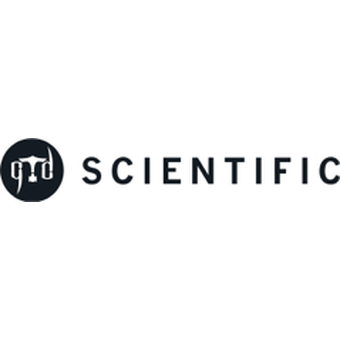 People's Law School, #150 - 900 Howe St, Vancouver, BC