Register Now!
Or paste this link in your browser's address bar: https://ilta.personifycloud.com/PersonifyEbusiness/Default.aspx?TabID=1356&productId=6835465
Host:
Monique Sever
604-895-2860
msever@harpergrey.com
Lunch Sponsor: Epiq
Description:
What can Office 365 (O365) do that differs from MS Office? What are the similarities between the two? Join us to get answers to these questions and more. Learn how organizations are using O365 for ediscovery, how it puts a hold on data and what types of data it can put a hold on vs. what may be excluded. What needs special attention? Will it maintain metadata?
How do you collect data in O365? Learn about searches and other possible methods for locating documents, whether it will search non-searchable docs (e.g., non-searchable PDFs), what reporting features are available and if there is a way to index everything. Will O365 collect all relevant docs? Will it preserve email chains?
How does O365 export data if corporate clients are giving the data to outside counsel? Learn what outside counsel should be aware of when assisting a client with Office 365, and what the different O365 models are capable of.
We'll also cover future plans for Office 365 related to ediscovery.
Presenter:
John P. Collins, JD is the Director of Information Governance & Office 365 Consulting, Legal Services at Epiq. Over the past nine years, John has developed a leading, nationally known ESI data mapping practice in the U.S. In creating ESI data maps for several Fortune 1000 companies, he has obtained a detailed understanding of the corporate data centers and IT infrastructure of companies in a variety of industries. John's niche consulting practice in Office 365 provides strategic guidance and best practice recommendations on whether to leverage O365's built-in ediscovery and IG features, and how. He also advises Fortune 500 companies on the full range of EDRM issues, challenges and best practices, including technology selection for legal hold, preservation, collection, processing, early case assessment and review; and the related business processes.
If you'd like to tweet during this session, the hash tag for the event is #ILTAVAN.
If you have colleagues in other firms or others within your own firm who share your interest in this topic, please invite them to attend with you. Nonmembers are always welcome at our events, and we're hopeful they'll learn a little bit about ILTA from the experience. There is no cost to attend, and there is much to be gained. Tell a friend about the ILTA meeting!
Membership to ILTA is not required to attend; however if you are not a current ILTA member, you will need to create a login to complete registration for this event. Registration does NOT commit you to a ILTA membership, it simply assists in facilitating the event to ensure enough food as lunch is provided.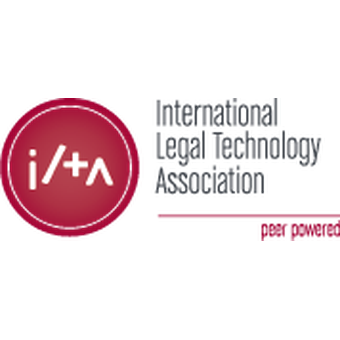 Harper Grey LLP, 16th Floor - 650 West Georgia Street, Vancouver, BC