Register Now!
Or paste this link in your browser's address bar: http://store.cle.bc.ca/productdetails.aspx?cid=1607&_cldee=bWljaGVsZUBxdWF5bGF3Y2VudHJlLmNvbQ%3d%3d&recipientid=contact-d65d0d832a6ee61180dcfc15b4285748-a6c62f4a06a3460095f725535f9db75f&esid=5c142851-bbfc-e811-a979-000d3af3eee6
Who should attend: Paralegals, legal assistants, and legal secretaries with three or fewer years of experience working in a family law practice. This course may also be of interest to lawyers wishing to move from their current practice area into family law.
Learning level: Fundamental
This course covers everything legal support staff and junior paralegals need to know to begin a successful career in a family law office. You will learn about preparing and managing documents, opening and organizing a file, working with difficult clients, basic e-discovery skills, preparing for chambers and court tips, and more. Hear from experienced lawyers and paralegals who have successfully handled the challenges you will meet every day.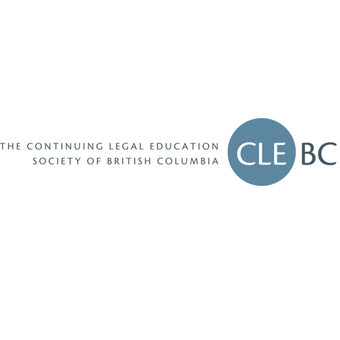 Vancouver location to be announced