Register Now!
Or paste this link in your browser's address bar: http://store.cle.bc.ca/productdetails.aspx?cid=1575%2F/&_ga=2.238645891.2053742789.1537804227-1441404512.1455208931
Upgrade your tech skills and gain confidence with core production tools like Word, Outlook, and Adobe Acrobat. You will explore the best legal-specific power tips for the technology you already have and technologies that should be on your radar, so you can prioritize and make informed decisions. You will also review basic tools and techniques required to protect confidential electronic data from hackers, thieves, and accidental disclosure.
Essential Law Firm Technology — The Best of What's Out There
Technology advances quickly and it's not easy to keep up while also practising law. This seminar will define and explain technologies that can help you solve problems, improve client service, and make life easier. Learn about essential software and hardware that can help you protect client confidentiality, organize case information, manage your practice more efficiently, and improve profitability.
Microsoft Word Power Tips for Legal Users
Due to the complex formatting often required with legal documents, most users find Microsoft Word to be a constant source of frustration. Adding to the frustration is the fact that most Word features necessary to control complex formatting are concealed. This seminar is specifically designed to address those realities. You will learn how to fix common legal drafting problems plaguing you now and how to avoid them in the future. Even if you feel you have Word under control, we guarantee you will learn new things about Word in this class.
Email Management Using Outlook
Lawyers and staff are generally drowning in email and many feel helpless trying to get it under control. This seminar will show you how to use all of Microsoft Outlook's features to efficiently store and organize email (and attachments), while successfully dealing with high email volume. You will also learn how to fix Outlook's default settings for email, calendar, contacts, and tasks. Finally, you will cover amazingly useful Outlook features which most users don't even know exist.
A Legal Professional's Guide to PDF Files
PDF files have become the file format of choice when trading documents with other lawyers, clients, and institutions. Many courts now require pleadings to be filed as PDFs, and most government forms are available exclusively as PDFs. Because of their prevalence, everyone in your office needs to understand the risks and benefits of PDF files. In this seminar, you'll learn appropriate uses of PDFs and cover important topics such as metadata removal, electronic document security, redaction, Bates Numbering, splitting/combining PDFs, reducing file size for electronic case filing, PDF collaboration, adding signatures, routing PDFs for comments/feedback, and more. Finally, we'll identify the programs you can use for all of these functions (you are not limited to Adobe Acrobat) and explain their relative pros and cons.
The Non-techie Lawyer's Guide to Protecting Client Data
In modern practice, competently practising law includes paying attention the benefits and risks associated with relevant technology, and making reasonable efforts to prevent disclosure of confidential client information. While that may sound intimidating, the good news is that you don't have to be a security or technical expert to protect yourself, your clients, and your office. Half of the battle is simply knowing what questions to ask, and it's not nearly as complicated as it sounds. Establish best practices in your office and discover the inexpensive or free tools that will make sure your confidential information remains confidential.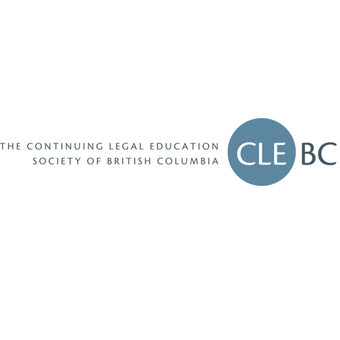 CLEBC Boardroom at 500 - 1155 W Pender St, Vancouver, BC V6E 2P4, Canada