Event Details
BC Paralegal Association's Annual Vancouver Fall Dinner Event
Tickets for the 2019 Fall Dinner are sold out. If you would like to be placed on a wait-list for tickets, please email Valerie Hollingdale (Valerie@bcparalegalassociation.com) with your full name and a phone number where you can be reached during the day.
Enjoy a buffet dinner and mingle with your colleagues at the BCPA's most anticipated event of the year. Our inspiring guest speaker, Dr. Julie Macfarlane, Ph.D is a distinguished University Professor and Professor of Law at the University of Windsor. Dr. Macfarlane will speak about her research into self-represented litigants, and the role of paralegals in improving access to justice.
There will be a cash bar available. Please drink responsibly, and remember to arrange for a safe ride home.
This is a members' only event. Space is limited.
Fairmont Hotel Waterfront
| | |
| --- | --- |
| Preferred Supplier | |
If you would like to buyout a table of 8 seats, group pricing is available at 10% off the total table price. (For example, a table of 8 voting members would be $540 – a savings of $60.) As this is a members-only event, all members of your group must be active members of the BC Paralegal Association. Any combination of voting, student, affiliate and corporate members will be accepted. To buyout a table, please email Valerie Hollingdale (valerie@bcparalegalassociation.com) with the full names and email addresses of each person in your group. We will then register all group members on your behalf, and send you a consolidated invoice for the total discounted amount.
Cancellations can be made up to 10:00 a.m. on September 30, 2019. Due to the BC Paralegal Association's financial commitment to the Fairmont Hotel Waterfront, we are unable to accept cancellations after this time. Member-to-member substitutions will be honored with advance notice.
Vegetarian menu options will be available. If you have any food allergies or other dietary restrictions, please email Valerie Hollingdale (valerie@bcparalegalassociation.com) upon registration, and we will do our best to accommodate your request.
For any other inquiries, contact Valerie Hollingdale at valerie@bcparalegalassociation.com.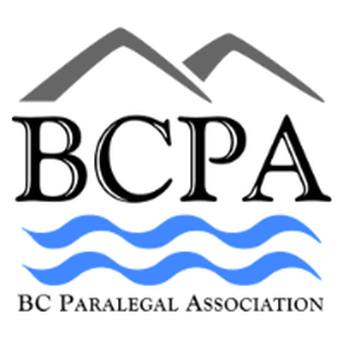 Fairmont Hotel Waterfront