Event Details
Chief Justice Bauman will be speaking about access to Justice in British Columbia.
Robert J. Bauman is a Canadian jurist who is the Chief Justice of British Columbia and Chief Justice of the Court of Appeal for the Yukon. Prior to his appointment as the Chief Justice of British Columbia, he served as the Chief Justice of the Supreme Court of British Columbia.
Bauman will be discussing access to justice in BC, as well as the work of the A2JBC Committee, their approach and initiatives. How different roles of the different stakeholders in providing legal services can be and are important in improving access to justice in this province.
Terminal City Club
837 W Hastings Street
Vancouver, BC
Enjoy a sit-down dinner and networking with paralegals and sponsors. This a members only event.
5:00 p.m. - Reception
6:00 p.m. - Welcome & Dinner
7:15 p.m. - Guest Speaker - Chief Justice Bauman
8:15 p.m. - Closing Remarks
Throughout the night we will be giving away prizes. Please note that there is a cash bar.
Space is limited.
Payment can be made by credit card through this website or by cheque payable to the BC Paralegal Association and mailed by no later than October 12th to:
BC Paralegal Association
PO Box 75561
RPO Edgemont Village
North Vancouver, V7R 4X1
Please note registration and payment deadline is October 16, 2017.
For general inquiries only contact: Rose Singh, Vice-President and Events Chair at rsingh@jfklaw.ca or 604-687-0549, ext. 105.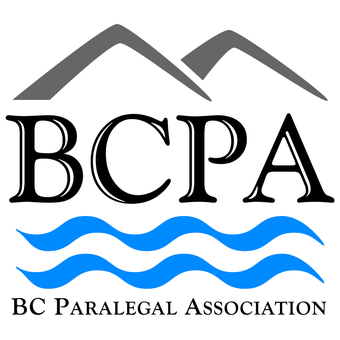 837 W Hastings St, Vancouver, BC V6C 2X1, Canada