Event Details
Dear BCPA members,
In an effort to help control the spread of the COVID-19 virus, the BCPA has postponed this event. A new date will be announced once the event is rescheduled.
Thank you for your understanding,
The Board of the BC Paralegal Association
The BC Paralegal Association invites you to attend our annual Vancouver Spring Networking Event! Come out and meet your colleagues and the BCPA's sponsors.
Appetizers will be served, and a cash bar will be available. Bring your business cards to enter for fabulous door prizes! (Notepaper will be available for those without business cards.)
This is a complimentary event for BCPA members only. Advance registration is required.
If you plan to drink, please plan for a safe ride home, or consider staying downtown. (See the "Accommodations" tab on this event page for details of preferred rates at select downtown Vancouver hotels.)
Pinnacle Harbourfront Hotel
1133 W Hastings St., Vancouver, BC V6E 3T3
(Vistas Suite, 19th floor)
If you are travelling to Vancouver for this event, or if you wish to stay downtown after the event, note that all BC Paralegal Association members and sponsors have access to preferred rates at 2 hotels in downtown Vancouver: the Fairmont Pacific Rim Hotel and the Fairmont Waterfront Hotel. The preferred rates are 30% off the best daily rates at those hotels.
Please visit our preferred rates page for full details. (The preferred rates page is accessible to members only; if you don't yet have a website log-in, please contact Valerie Hollingdale for details of the preferred rates.)
For any inquiries, please contact Valerie Hollingdale (valerie@bcparalegalassociation.com).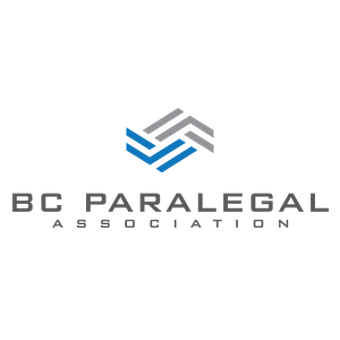 Pinnacle Harbourfront Hotel, 1133 W Hastings St., Vancouver, BC V6E 3T3 (Vistas Suite, 19th floor)