"The impact of the New Legislation on personal injury law in BC"
Professional development is an area that must be pursued by every Paralegal in our Province. All BCPA professional development courses contain a substantive component. Whether we work in a specialized area or a general area, it is important that we continue learning and enhancing our knowledge in all areas of law.
One of the BCPA's purpose is to promote legal education for the benefit of Paralegals in our Province. This leads to increased critical thinking skills, including analytical skills. It allows us to broaden our knowledge so that we as a profession are better equipped to manage complex claims. This process increases our ability to identify and assess risk in addition to increased knowledge of the Rules, the Statutes and of course, the common law.
This is an incredibly exciting profession, but we must remain current as the law is always evolving in all areas.
We invite all Paralegals to attend this free substantive Professional Development course to learn all about:
The impact of the New Legislation on personal injury law in BC
A brief discussion of the new legislation and industry chatter in BC
Looking to other Provinces: "Permanent Serious Impairment" in Ontario
Management of files post April 1, 2019
Evidence and the Tribunal
Collateral Witnesses
Q & A
We are honored to have our speaker for this Course.
Craig McIvor, Associate Counsel from Preszler Law
We look forward to seeing everyone attend on Tuesday, March 19, 2019.
Please ensure you have renewed your Membership for 2019.
This is a free Event for BCPA Members only and registration is mandatory.
Seats are limited in-person. Lunch will be provided. Webcast Registration is also available for this course.

Date: March 19, 2019
Time: 12:00 p.m. - 1:00 p.m.
Location: CLEBC Studio, 500 – 1155 West Pender Street, Vancouver, BC

**LIMITED SEATS**
This is a free event for our BCPA members only and registration is mandatory.
Please contact CLEBC Customer Service at 604-893-2121 to reserve a seat, or to receive your log-in information. Please have your membership number available when making your reservation.
Lunch WILL BE provided so please RSVP as soon as possible to save your spot!
*All those outside of the downtown area wishing to attend this PD Course via webinar must contact CLEBC in ADVANCE to obtain the required log-in information. It is recommended that you test out the webinar link and download the required program on your computer before the scheduled Lunch & Learn.
**Your membership number can be located on your BCPA profile page.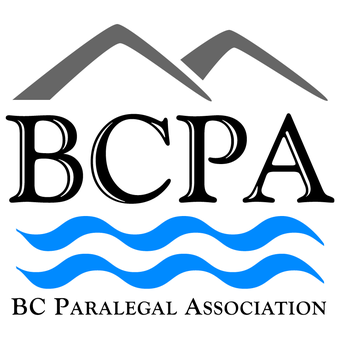 CLEBC Studio, 500 - 1155 W Pender St, Vancouver, BC V6E 2P4, Canada