Event Details
Guest speaker Lucas Mattiello will show
you how to reduce your inner critic & stress, take back your
power & become your #1 fan; to reduce BRAIN FREEZE to
showcase your skills in a professional manner; and easily
create an effective message to become a more persuasive
communicator.
Lucas Mattiello is an internationally renowned speaker specializing in
communications training and stress management. He is a best-selling
author, a TEDx speaking coach and has been featured in Forbes magazine.
Holiday Inn Express
2429 Hwy 97 N, Kelowna, BC V1X 6G3, Canada
Enjoy a sit-down dinner and networking with paralegals and sponsors. This a members only event.

5:00 pm Reception
5:30/6:00 pm Dinner
7:00 pm Guest Speaker
Throughout the night we will be giving away prizes. Please note that there is a cash bar.
Space is limited
Early Bird Price $20 per member
REGISTRATION & PAYMENT DEADLINE APRIL 6, 2018

Regular Price $30 per member
REGISTRATION & PAYMENT DEADLINE APRIL 13, 2018

To register, visit:
http://www.bcparalegalassociation.com/events/7thAnnualMembersEvent

Payment can be made by credit card at the time of registration or by cheque, payable
to the BC Paralegal Association and mailed to: BCPA, PO Box 77561, RPO Edgemont
Village, North Vancouver, V7R 4X1.

Preferred Guest Room Rate of $119.95 is available at the Holiday Inn
Express for members attending this event. Call 250-763-0500.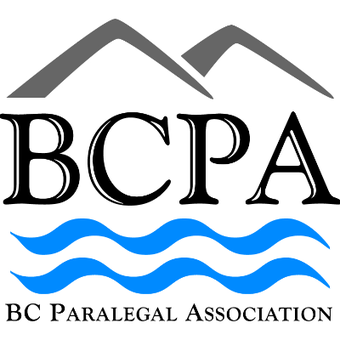 2429 Hwy 97 N, Kelowna, BC V1X 6G3, Canada